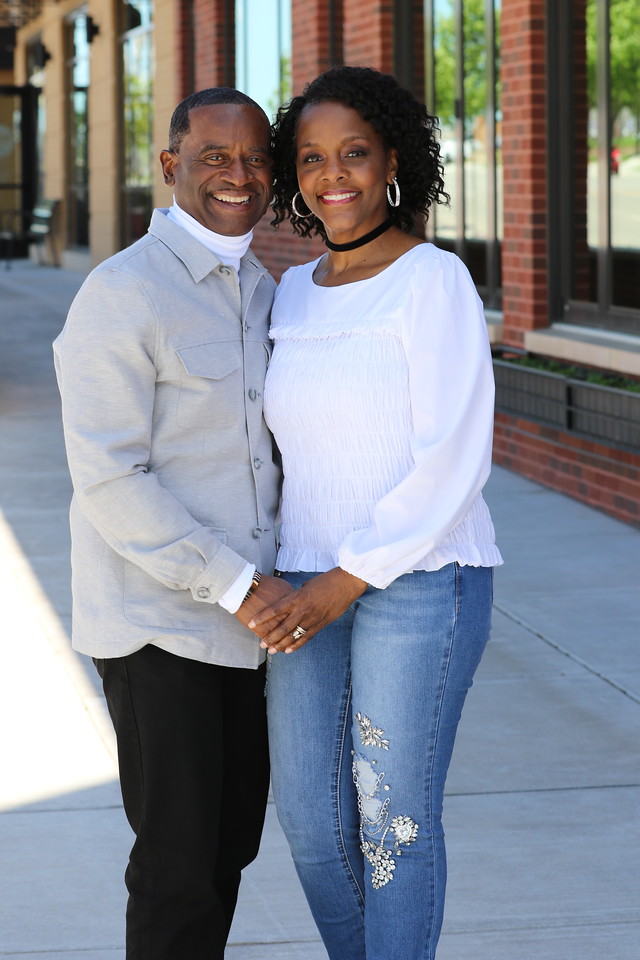 Pastor, Minister of the Word, Praise and Worship Leader, Musician, Soloist, Clinician, and Author - there is no one word that adequately describes this man and his ministry.
In 1980, Alvin's desire to use his gifts for the Lord led him to Oral Roberts University in Tulsa, Oklahoma. He served as Music Director for the Souls A 'Fire Ensemble, and was a member of the Oral Roberts Television Singers. He returned to California in 1983 to complete his formal education.
During the summer of 1986, Alvin graduated from college with a Bachelor of Science degree, was ordained to the ministry, and married his childhood sweetheart, Sennola Fruga. Alvin served as Worship Leader for prominent ministries including Higher Dimensions Family Church in Tulsa, OK and Heartland Church in Irving, TX.
Pastor Alvin has worked with such artists as André Crouch, Marvin Winans, Dan Dean (Phillips, Craig and Dean), Israel Houghton, Karen Clark-Sheard, Donnie McClurkin, Angelo and Veronica, Daryl Coley, and John P. Kee. As a result of his songwriting, Alvin was nominated for both Dove and Stellar Awards.
Alvin and Sennola founded Alvin Fruga Ministries in 1996, where Alvin ministered specifically to music departments in churches across the country. In 2007, Alvin and Sennola accepted the call to pastor, and pioneered Presence Theater Church, now The Presence in Owasso, OK. Their mission is "To honor and celebrate the presence of God and build a people who passionately pursue His character in their everyday lives".
In addition to serving as pastor of The Presence in Owasso, Alvin teaches and preaches the Word of God, conducts praise and worship seminars, and ministers in music for churches and conferences across the United States and world. He empowers church music teams with his first book When They Began To Sing, a must read for anyone involved in church ministry. His second book release, The Third Key, is an in-depth study of praise and worship that will unlock the door to a deeper level of true intimacy with God.
Pastor Alvin says, "My heart's desire is to pour out on the world what God has poured in to me." If you have never experienced the ministry of Alvin Fruga, you are undoubtedly in for a fresh surprise!