Service and Conference Speaker
God has truly blessed Pastor Alvin with a dual Worship and Word gifting. Not only can he set the atmosphere through worship; he is also a dynamic speaker who both challenges and inspires those who hear him.
If you are looking for two tremendous gifts from one person, Pastor Alvin will not disappoint.
Pastor Alvin has been ministering to church music teams for over 25 years. His experience as a worship leader, musician, vocal teacher, and clinician allows him to tailor his sessions specifically to your church's needs.
Pastor Alvin has a passion to teach God's people in the area of praise and worship, and help music ministries across the country and world to be as effective as possible in setting the atmosphere in God's house.
Pastor Alvin will take your entire music team to a higher place of praise and commitment to the music ministry.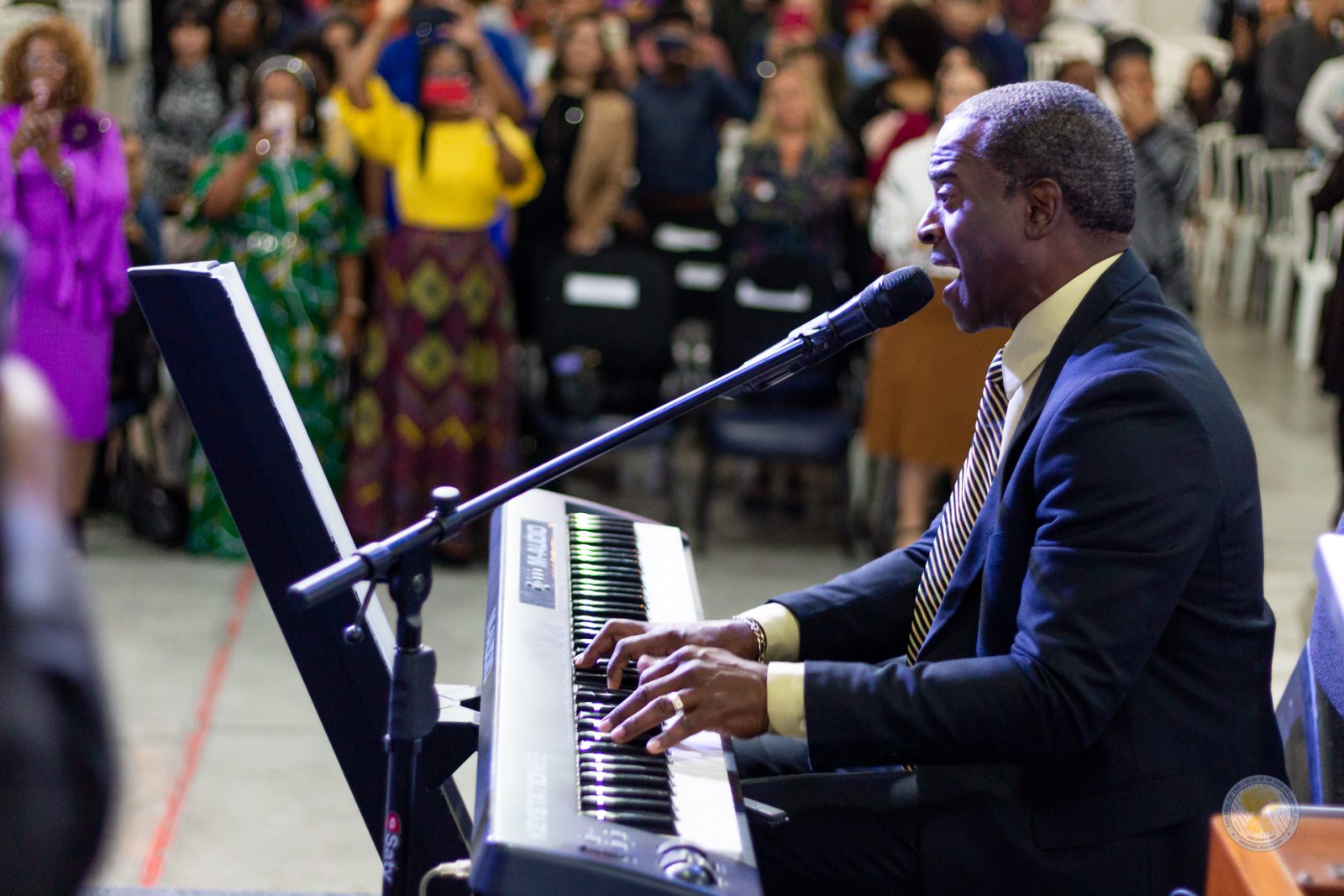 Whether leading praise and worship or ministering special music for your weekend services, conference, or special event, Pastor Alvin Fruga is a well-seasoned and anointed musician, worship leader, and psalmist.
Contact Pastor Alvin today to discuss how he can work with your music team to ensure that your next event is a musical success!
Putting it all together
As you can see, there are a number of ways the ministry of Pastor Alvin Fruga can be a blessing to your church or event, and he is able to tailor his ministry gifts to the needs of your church or music ministry.
Pastor Alvin is able to do all of the following at your church in just one weekend:
Minister specifically to your entire music department; teaching them both principals from his two books as well as teaching new song material.
Have one-on-one consultation with your Minister of Music.
Lead praise and worship for your services or special event.
Minister special music for your services or special event.
Preach and teach the Word of God for your services or special event.